The Victim Impact Panel is one of MADD's most effective tools. Through this medium victims confront DUI offenders with stories of how one decision to drink and drive devastated their lives. In Athens and at Calhoun College the panel is a part of the program and end the six-week school with V.I.P. Five other panels in the state are a part of DUI sentencing by judges and are held in courtrooms with the sentencing judge usually present. The most unique panel is held at Limestone Corectional Facility as a part of the Pre-Release Program. Offenders who are soon to be released, recieve training on how to becomne better citizens when they reenter the free world. This is an important part of the program, since more than eighty percent of the men at Limestone have committed crimes while under the influence of alcohol or other drugs. Victims get a tremendous sense of accomplishment from positive comments made by offenders after hearing the panel. They feel that perhaps reliving their tragedy will prevent another person from experiencing the pain and anguish they feel. MADD has had requests for panels which we have been unable to fill. If you are interested or know a victim who might be interested in participating in a panel, please contact your state office.
---
Heather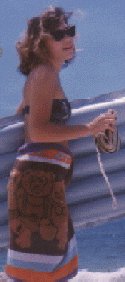 One story consists of two teenagers whose lives would be cut short and one whose life would be forever changed as well as an adult who would sober up and realize the magnitude of his actions, not to mention the family members left forever scarred by this...
On August, 4, 1991 at 12:01 am on highway 251 and McKee Road in Limestone Co,Brandon Louis Pescevic aged 19, of Ardmore, was pronounced dead and Heather Womack aged 15, of Elkmont, was rushed to Hunstville Hospital. Heather died later from injuries sustained from the drunk driving crash. Scott Lanier aged 19, was seriously injured but lived.
Dennis Nail, aged 21, had been to a party earlier and had too much to drink and tried to drive home, instead he crashed into the teenagers and forever changed not only the teenager's fate but also his own. He is now serving 60 years in prison for killing the two teenagers and injuring the other teen.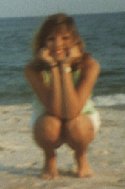 Helen Nesbitt(Dennis Nail's mother) and Minnie Aldridge(Heather Womack's mother) now speak together on these impact panels. They tell their stories while photos of Heather and Dennis are displayed. Helen Nesbitt still says it is hard to see Minnie cry when she talks about Heather. Perhaps fate has put these two women together so that they can help prevent it from happening to someone else.

Heather
Aaron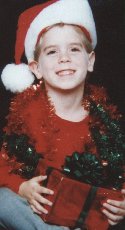 Another story is one of a 5 yr old boy named Aaron Ubaldo Borunda. On Septemeber 3, 1994 he asked to go across the street to get a cold drink from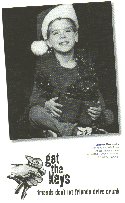 the store and Aaron stopped and looked both ways and when he crossed Huntsville-Brownsferry Rd. in Athens, Alabama a drunk driver hit him and Aaron died soon after. His mother Penny Borunda joined MADD soon after that and is now serving as Secretary of the Limestone County Chapter of MADD Aaron's picture has also been used in nationwide advertising for MADD